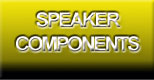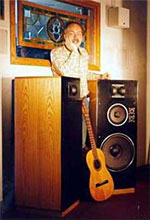 WHARFEDALE SPEAKERS

Since 1932 Wharfedale has made quality, high value speakers. Wharfedale is one of the world's oldest & most respected speaker maufacturers. They're exceptional values, outperforming others many times their low cost. They have Kevlar fiber cones, die cast frames, phase plugs, silk dome tweeters & curved cabinets. Wharfedale makes every part themselves, including every woofer, midrange, tweeter, cabinet part & even crossover parts. Almost no other companies do this.

Wharfedale's Diamond 10 series have won several awards from U.S. & European magazines. After seeing & hearing these new speakers, customers reguarly think that they must sell for much more than their actual price.

People love our Wharfedale speakers. We just received the following from a customer from the University of Pittsburgh:

We want to thank you so much. We are VERY pleased with the speakers & the quality of sound. We've experimented & tried a variety of different types of music. We couldn't be happier!

WHARFEDALE on display includes:

DIAMOND Speakers:
Centers: 10CC


This Page Last Updated: 1/2/17

.