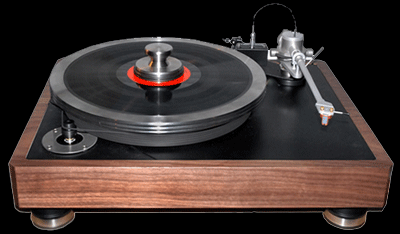 VPI Classic




VPI are made in America


Gold sound has the all new VPI Traveler in stock...
Gold Sound has Pro-Ject Turntables...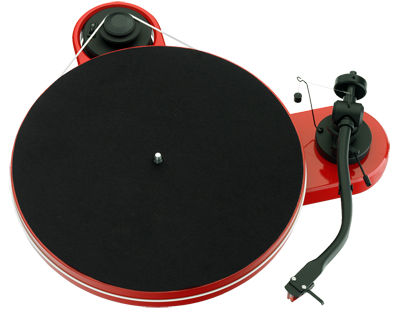 Sumiko Pro-Ject RM 1.3
The Pro-Ject RM 1.3, Debut III Carbon and the Essential turntables are in stock... most of the time...


We're open Tue.-Fri. 11-6, Sat. 11-5. Recently customers bought home turntables, receivers, amps, tape decks, subs, speakers, etc. The only parts we sell are new home stereo cables, new Grado headphones, new Ortofon & Grado phono cartridges & needles. We only repair units bought here: new speakers, new turntables & vintage audio. Call us at 303 789-5310. Thanks for your support for 45 years.


TURNTABLES

"Thanks for keeping the vinyl love alive! I'm going to stop in to see your LPs."

"Your willingness to teach me about taking care of my records and 'table made a great impression on me. I'd love to keep going to you for my analog needs!"



STEREOPHILE & ABSOLUTE SOUND have both praised our wide analog selection. ABSOLUTE SOUND said "Gold Sound simply had too many turntables to even begin to judge them. VPI, Rega P3, Thorens, Pro-Ject. The list is seemingly endless. Gold Sound premiered a Thorens. It sure looked awesome and offered further testament to the boom in vinyl."

Gold Sound stocks over 100 new / used 'tables, plus many cartridges, phono preamps and accessories. We display 15 new 'tables, mostly from Europe and over 50 guaranteed used 'tables. The 5 most affordable 'tables recommended by STEREOPHILE, as well as the 5 recommended by ABSOLUTE SOUND are here. STEREOPHILE & ABSOLUTE SOUND recommend 80+ Gold Sound turntable-related products. No other Colorado store has this selection of affordable through high end 'tables, cartridges, phono preamps and record cleaners.


ALL NEW 2021 VINYL SYSTEMS

Here's many new high value vinyl systems, that outperform many more expensive systems & are in-stock now at Gold Sound. All include turntables with diamond stylus, hinged dust cover, 33/45rpm; cables; stereo electronics with bass, treble, balance & remote controls, 4 or more inputs for computer, phone, CD, tape, etc., outputs for 4 speakers & headphones. Since magazines & books recommend speakers are the most important & expensive part of any system, we follow their advice. All speakers listed have 5 years or longer warranty. Limited quantities in stock. These systems can only be heard locally at Gold Sound. LOCAL SALES ONLY.


1] MIGHTY MINIS $549
with cables & 20 feet speaker wire
MOST BOOKSHELF SPEAKERS ALONE COST MORE THAN THIS SYSTEM
TURNTABLE, AUDIO-TECHNICA AT60
Fully Automatic, auto start/stop, 33/45
Built-in switchable phono preamp
Magnetic cartridge, w/diamond needle

RECEIVER, YAMAHA RS202, Bluetooth, 4 inputs & AM/FM radio

PSB P3 BOOKSHELF SPEAKER
Only 5x8.8x7", our smallest, most affordable speakers.
4" woofer, 0.8" dome, Walnut finish in stock


2] BOOKSHELF BARGAINS $699
with cables & 20 feet speaker wire
BETTER BASS FROM SMALL SPEAKERS
TURNTABLE, AUDIO-TECHNICA AT60
Fully Automatic, auto start/stop, 33/45
Built-in switchable phono preamp
Magnetic cartridge, w/diamond needle

RECEIVER, YAMAHA RS202, Bluetooth, 4 inputs & AM/FM radio

DALI SPEKTOR 2 BOOKSHELF SPEAKER
Only 7x11.5x9.4" with better bass.
5.25" wood fiber cone woofer, 1" linen dome
OR

with PSB P5 BOOKSHELF SPEAKERS, $749, AT60, Yamaha RS202
STEREOPHILE BUDGET COMPONENT of the YEAR in same class as $1000-1500 speakers. 7x11x9"

OR

with FYNE F301 BOOKSHELF SPEAKERS, $849, AT60, Yamaha RS202
In same class as $1000-1500 speakers. 7.5x11.8x10.7"

Walnut finish in stock for these 3 speakers; Fyne also in oak & black.

3] PREMIUM BOOKSHELF PERFORMANCE $1198
includes cables & 20 feet spk wire
EVERY PART OF THIS SYSTEM IS IMPROVED TO DELIVER PREMIUM PERFORMANCE

TURNTABLE, AUDIO-TECHNICA LP3
Fully Automatic, auto start/stop, 33/45. Much heavier
Better cartridge & tonearm so your LPs last longer
Built-in switchable phono preamp
Magnetic cartridge, w/diamond needle in detachable
headshell, allowing easy upgrades
RECEIVER, YAMAHA RN303,
Bluetooth, better sound than above 6 inputs w/phono, optical, analog & digital RCA, AM/FM.

Internet radio, Spotify, Pandora, Tidal, Rhapsody, etc.

Outputs for subwoofer
-OR-
INTEGRATED AMPLIFIER, YAMAHA AS301,
better sound than above
8 inputs w/phono, optical, RCA analog / digital
Outputs for subwoofer

BOOKSHELF SPEAKERS, DALI OBERON 1
walnut finish
"EXCEPTIONAL" HOME THEATER REVIEW
Only 11x6x9", easily hangs on wall

OR

$1479 with AT LP3, YAMAHA RN303 or AS301 as above DALI OBERON 3, Our Best Bookshelf Speakers
walnut finish
Top Rated by AREA DVD, German magazine
Larger woofers for deeper stronger bass & fuller sound.



4] EXCELLENT EUROPEAN ANALOG $2569
includes cables & 40 feet speaker wire

TURNTABLE, PRO-JECT T1 better sound than above
MADE IN EUROPE, GLASS PLATTER

INTEGRATED AMPLIFIER, YAMAHA AS801
better sound than above ONT>
8 inputs w/phono, optical, analog & digital RCA, subwoofer outputs.

TOWER SPEAKERS, FYNE F303
walnut, black or oak
"TOP SOUND QUALITY & VALUE" HIFI CHOICE & WHAT HIFI
Double 6.5" woofers, 1" dome, 38x7.5x11"
Stronger bass, better overall sound

5] MAGNIFICENT MARANTZ $3498
includes cables & 40 feet speaker wire

TURNTABLE, PRO-JECT CARBON EVO better sound than above
MOST POPULAR EUROPEAN TURNTABLE, CARBON FIBER TONEARM

WALNUT VENEER or PIANO BLACK
INCLUDES $150 CARTRIDGE

INTEGRATED AMPLIFIER, MARANTZ PM7000
5 STARS, TOP-RATED, WHAT HIFI
8 inputs w/phono, optical, analog & digital RCA, subwoofer outputs.

TOWER SPEAKERS, DALI OBERON 7
walnut, black or oak
"Sounds good with all music" TWEAK.NET 39x8x13"
Double 7" wood fiber woofers, 1.2" linen dome
OR

$4298 with larger TOWER SPEAKERS, DALI OBERON 9
walnut, black or oak
Double 9" wood fiber woofers, 7" midrange, 1.2" linen dome
Better sound, stronger bass, more efficient than OBERON 7 & other towers.
Walnut, black or oak

WARRANTY, PARTS & LABOR
Other stores more expensive models have shorter warranties.
AT TURNTABLE, 1 year. PROJECT TURNTABLE, 3 years.
YAMAHA, 2 years. MARANTZ, 3 years.
SPEAKERS: PSB & DALI, 5 years. FYNE, 7 years.

many more systems available.

We know turntables. We have Colorado's best selection of turntables, cartridges and needles. Models on display:

Turntables with tonearm, diamond needle magnetic cartridge & cables

AUDIO-TECHNICA ATPL60, w/diamond needle & phono preamp,
ATPL60USB, w/Phono preamp & USB out,
ATPL120USB direct drive, 33/45/78, pitch control, strobe, w/Phono preamp, USB out,

DENON DP300.
LUXMAN: PD151 with 33 / 45 / 78 rpm, pitch control for each speed.
PRO-JECT,
T1, $429. Walnut in stock.

CARBON DEBUT EVO $599
Walnut and Black in stock.

RPM1.3, Cool looks, great sound, red & black, $598
The Classic, 1x Expression Carbon.

REGA, made in England. All are 33/45 & manual & include cartridges.

RP1, now $475
PLANAR 2, $675, with Glass Platter
PLANAR 3, $945; with $300 cart, $1145 BEST BUY;
PRODUCT of YEAR, BEST TURNTABLE VALUE ,

PLANAR 6




THORENS All Thorens are made in Germany w/cartridges. The 295 has an attractive natural wood base.


ALL NEW have 1-3 year warranties with free in-store set up,
plus no charge in-store warranty service for turntables bought from Gold Sound; please bring receipt.


TURNTABLES, Over 40 VINTAGE + Dozens of NEW, Colorado's best selection, used guaranteed 100 days, parts/labor + 100% 100 day trade-in; all serviced, look fine + sound great, w/good cartridges, diamond needles, cables, covers. We have many new/vintage 'tables with wood bases; manuals & automatics & some with 33/45/78 rpm. All our tables have 33/45. NEW tbles have 1-3 year warranties.

VINTAGE: AR w/wood bases: XA, XB.
BOGEN/LENCO B62.
DUAL 1215, 1219, 1229, 1245, CS504.
ELAC/MIRACORD 50H w/wood base.
GARRARD SL95 w/wood base, Zero 100.
MARANTZ 6300 direct drive w/wood base.
MIRACORD 40, 50H w/wood base.
PIONEER PL10, PL115d.
REVOX B795 Direct Drive Linear tracking automatic.
TECHNICS SL5 Direct Drive.
TECHNICS Belt drive: SL23, SLB350.
THORENS, w/wood bases: TD124 w/Ortofon or SME arm, TD125 with AT arm or RABCO Linear tracking arm, TD126, TD146, TD150, TD160, TD165, TD166 II, TD224.
VESTAX PDX2000
VPI PRIME
w/SDS POWER SUPPLY, PERIPHERY RING, SOUNDSMITH CARMEN II cartridge w/hyper-elliptical needle, Center locking clamp




We have 7 new 'tables with built-in phono preamps from $129 with an aluminum platter + tonearm, one year parts/labor warranty, RCA + mini cables and diamond needle magnetic cartridge. The built-in phono preamp lets you connect the turntable to any amp, receiver, powered speakers plus soundbars. Many competing turntables only have 3 month warranties. Our better turntables have two or three year warranties. Turntables optionally have a USB output to connect to a computer to record an LP onto CD, hard drive or iPod file. You can record the songs you want and skip tracks, if desired, when you play them back.

While many stores have forgotten or never discovered the joys of records, we've always sold more turntables than all other sound sources combined. In addition to Colorado's best turntable selection, we stock many cartridges, mostly from the U.S. or Europe. We have many record cleaners, phono preamps and accessories.

When you buy a turntable here, we set it up, including mounting, aligning & balancing the cartridge. Other stores & internet sellers usually can't, won't or don't know how to do this. If the cartridge is not set up properly, the turntable will not sound right, plus the cartridge & your records can be damaged.

Denver's record stores highly recommend Gold Sound. These stores have tens of thousand of records, new / used, in Denver, five miles or less from our store.

Angelo's Records, 2000 S.Broadway
Wax Trax, 638 E. 13th Av., 303 860-0127

We know turntables. We have Colorado's best selection of turntables, cartridges and needles. REGA, made in England. All are 33/45 and manual.


PREAMPS & CARTRIDGES

CREEK 9SE Moving Coil phono preamp

LEHMAN / ORTOFON Phono preamp

ORTOFON Cartridges OM5, OM10P, 2M Red,
2M Blue, 2M Bronze & 2M Black

PARASOUND Z Phono preamp

PRO-JECT ELECTRONICS
Speed Box, Pro-Ject turntable power supply
Phono USB phono preamp with built-in Analog-Digital Converter

Also available:

PHONO CARTRIDGES: Audio-Technica, Grado, Ortofon

PHONO PREAMPS: Lehmann, Parasound, Pro-ject

PHONO PREAMPS with USB output: Pro-Ject

RECORD BRUSHES: SpinClean




STEREO AMPLIFIERS with phono preamps:
Marantz, Yamaha

TONEARMS: Ortofon, Rega

TURNTABLES with built-in phono preamp: Audio-Technica, Denon, Pro-Ject

TURNTABLES with built-in USB output: Audio-Technica, Pro-Ject

4,000+ LPs: Rock, Jazz, Classical, Opera, Big Band, Country & Folk. Local sales only.


VINTAGE TURNTABLES

LOCAL SALES ONLY. WE DON'T SELL TURNTABLE PARTS.

All of our vintage equipment we buy locally. None are from e-bay or any on-line sites. Buying locally, we can see & listen to equipment before buying. We only buy the best; most equipment does not meet our high standards. Often people bring in a turntable for us to buy & say,"Oh, it just needs a needle." Before even plugging it in, it is apparent that that it needs five or ten more parts. Many old turntables that are sold on-line, in estate sales, etc., are like a 40 year old car that has never had any maintenance & lost many essential parts.

People have shown us turntables that they "just had to buy on-line, since they were such a good deal". Often these turntables don't run, since almost a thousand dollars of parts were missing. The cost of parts and install labor can be far more than the cost of a better, brand new turntable. Some small missing parts can be far harder to find & more expensive than the semi-complete turntable. On most older turntables, a good dust cover, headshell & cartridge will cost more than the rest of the turntable. Turntables have seven or more bearings in the tonearm, platter & motor. Some older automatics have over 1,000 parts.

Occasionally someone claims that their old turntable is perfect because it hasn't been used for 30 years or is "new in the box." These can have even more problems. When oil or grease sits for decades, it turns into tar. The motor can be burnt out if someone tried to play it. On our vintage turntables, we replace any parts necessary. We make sure that every function works properly, the speed is constant & the music sounds right.

Some companies exploit the interest in vintage turntables with low quality plastic copies of old turntables. A European magazine rated one as having the worst sound quality of the hundreds they've ever tested. Even more troubling is that a record will be destroyed after just one playing. With most new or older turntables, the needle is a diamond with only one to two grams of force on the record grooves. Some new "vintage-look" turntables have up to 12 grams force. Even worse, there is no way to adjust this weight and the plastic needle needs replacing every 30 hours. Diamond needles can last one or two thousand hours. It makes little sense to destroy valuable new or old records.

When we test an older turntable, we make sure that the tonearm has little or no loose play. Some new turntables sold on the internet have worse tonearm bearings than most 60 year old models. Just because something looks cute in a picture on the internet or in a department store, does not mean that it sounds good, treats records well or lasts very long. Our 40, 50 or 60 year old turntables have longer warranties than some new "vintage-look" turntables.

WHY LPs ARE SO POPULAR

CD sales have steadily dropped as turntable sales have strongly increased. People of all ages and backgrounds buy turntables. Some are in their teens or twenties buying their first sound system. Some are much older and have had records and turntables for many years.

1] LPs SOUND BETTER
An LP sounds much better than digital recordings. Neil Young and many other musicians greatly prefer the sound of an LP over a CD. A musician who has made many analog and digital recordings said that analog sounds better for strings, voices and piano.

"The most dramatic revelations [of turntables' superior sound are] 3 areas.
DYNAMICS much closer to real instruments.
STAGING LP dimensionality highlights a sense of space dramatically better. It's not even close.
INSTRUMENT TONE The LP sounded much more genuine. SOUND & VISION

"The same music on a good condition LP sounds better than a CD and far better than MP3 or i-Pod. An LP has better imaging, soundstage and a warmer, more natural sound. A violin or piano sounds more like the real instrument, instead of an electric violin or piano." TIME

"I wanted to see if a table could truly outperform CD players costing many times more - a statement I'd often heard. There was never a question of telling the CD/SACD from the LP; the record being fuller, more organic & 3 dimensional. Individual instruments embodied more reality & distinguished themselves more clearly. Trumpets & other brass had all the "blare," but none of the "glare" I was used to hearing. A more defined & solid sound stage emerged time after time, due to the LP's higher information density. I was pleasantly surprised by the lack of "clicks" or "pops" & the very quiet background." HOME ENTERTAINMENT

"Between LP and CD, there's no comparison! The LP breathes life into the sound, a far-from-subtle difference. Vinyl communicates the music's emotional pull better than any digital format.

You enjoy the music more on LP. One of the great Audiophile Truths: The best way to enjoy digital is never listen to analog. If you want to know why vinyl is still going strong nearly three decades after the introduction of the CD, listen to a great turntable." HOME ENTERTAINMENT


"You'll be in for a shock when you listen to a 1st class turntable. You'll hear oodles of texture, body, bloom & harmonics that CDs - & even SACD & DVD Audio never fully convey. The best analog is more transparent & its dynamics livelier & more life-like." STEREOPHILE

"The vinyl record [is] the only widely available, truly high definition home format; [it's] sonically & emotionally superior. CD's 20khz bandwidth limitations, 44khz sample rate & 16 bit word length is not enough to satisfactorily resolve the complexity, delicacy & emotion alive in the notes." HOME ENTERTAINMENT

WALL STREET JOURNAL
"When the CD was introduced, it was called "perfect sound forever." The problem was that early CDs sounded thin, harsh & unpleasant. Vinyl records are a pretty good way to store info. Sound is inherently analog; converting sound to record grooves doesn't involve the information loss as their conversion to digital. With the turntable, there's hardly any background noise; sound is 3-dimensional, detailed & has a liveness that CDs or iPods cannot begin to match."
"There's no reason why digital music must sound worse than analog. 10 years ago Sony introduced the Super Audio Compact Disc, that holds its own against vinyl records. But SACDs never caught on & the mass market moved in the opposite direction with MP3 & iPod. MP3 is a digital compression technology that throws away lots of information to reduce file size. It's quantity over quality. Listening to an iPod through a high-end audio system is painful & a big step backward from CDs."

"In 2013, 6.1 million US vinyl albums were sold, up from under a million in 2005 & 2006. The same occurred in the UK & Germany, where LP sales are the highest since the early 1990s. Global vinyl sales were $218 million last year & the vinyl comeback continues in 2014. There are several reasons for this. Music aficionados always valued LPS warm, organic sound but it may be the rise of digital music that contributed most to the uptick in vinyl sales: Services such as Spotify commoditized music & took away the pleasure of owning a physical album. To those who prefer to own a tangible product, an LP adds more value than a CD (CD sales have been crushed). As many labels ship LPs with download codes, buyers get the best of both worlds when they buy an LP - they get the convenience of an MP3 download & the physical & acoustic pleasures of an LP." PRO AV TODAY

2] VINTAGE RECORDINGS Most music on LPs is not available on CD. Whether you enjoy rock, jazz, classical or country, there's lots on LP that you can't find on CD. There's many new LPs made. Record printing plants are working 24 hours to meet demand.

3] NEW MUSIC CHOICES DJs, audiophiles & collectors love vinyl. CD sales have dropped steadily & new record sales keep increasing. "More & more labels are pressing vinyl & not just reissuing old stuff. Young bands are releasing LPs. Jack White, of White Stripes fame, loves analog, so his band Dead Weather's new record, Horehound, is on LP." HOME ENTERTAINMENT

4] BONUS FEATURES LP's larger size gives you better cover art, liner notes & sometimes posters & lyrics. There are books devoted to LP album art & posters. Reading a record's liner notes written by Leonard Bernstein, Nat Hentoff or the performer is a real treat. Classical & opera albums often include attractive booklets with the composer's story, plus the complete opera libretto in the original language & English, printed large enough so it can easily be read. Seeing a large color photos of Tchaikovsky's piano definitely adds to the enjoyment of the music.

GROOVIN' ON VINYL, Turntables cool again with young, is in Washington Times. "A new generation of music lovers grooves to the sweet sound of vinyl. Turntable sales topped 32,000, [60% above the] 19,000 sold the same month last year. CD sales dropped 15%. Record sales increased 70%. A record's sound quality is superior to a digital file. Analog sounds much warmer & more natural than digital.

Madonna, U2, Led Zeppelin, Wilco, Amy Winehouse & others release vinyl albums. If you want a record collection that lasts a lifetime, you need a real turntable with a good needle that won't damage the record. It will bring so much more from the grooves that it will leave your jaw on the ground."

CHOOSING a TURNTABLE

At Gold Sound, we have over 43 years of turntable experience. The turntables we now stock are excellent values, durable & have earned praise from many reviewers. As turntables increase in price, their many parts improve, including the motor, motor power supply, platter, base [or plinth], tone-arm & cartridge. Each part makes a definite difference. Just putting a better cartridge on a lesser turntable won't provide the performance of a better turntable. The turntables we stock have all withstood the test of time.

LUXMAN, THORENS has been in business over 125 years.
GRADO, MARANTZ, ORTOFON, over 50 years.
AUDIO-TECHNICA, over 40 years.
PRO-JECT, REGA & , over 30 years.
Loading LPs to CDs, MP3s & iPods

We stock three different turntables with a built-in phono preamp, analog to digital converter & USB output. The USB output lets you connect the turntable directly to your computer & easily transfer your LPs onto your computer hard drive or to record on to a CD.

Our $129 Audio-Technica ATPL60USB automatic turntable has a built-in phono preamp & Analog-to-Digital converter with a USB port, Audacity computer software & a USB cable to connect to a computer.

Compared to the A-T, the Pro-Ject Carbon has a:
1] Better cartridge.
2] Better, more precise tonearm made of Carbon Fiber.
3] Adjustable tracking force & anti-skating.
4] One piece, solid mdf wood base [plinth], not plastic.
5] Two year parts/labor warranty
6] Handmade in Europe.
7] Optional, heavy lucite platter. This $99 option further improves the sound.

With the Debut Carbon, an LP will sound better than the same recording on CD. With lesser tables, CDs sound better than an LP. You can record vinyl directly onto a computer in any digital file format, which can import directly to popular programs like iTunes to enjoy music on a portable audio device. This is compatible with Windows, Mac OS & Linux systems.
.

CLEANING RECORDS

"A good record cleaner is a vital tool for any good collection. ABSOLUTE SOUND

We stock affordable alternatives.
1] The $15 Brush-it is a carbon fiber & velvet brush, which removes dust while reducing any static charges.

2] The $80 Spin-Clean totally submerges your records in a cleaning bath. Next to the VPI record cleaning machines, the Spin-Clean is the best way to clean records.

SPIN CLEAN RECORD CLEANING SYSTEM

ACCESSORY of the YEAR "Spin Clean Record Cleaner is a pure manual design - nothing to plug in. A little elbow grease and fresh air do the work. Fill the yellow basin with distilled water, add a capful of cleaning solution and spin the record between the brushes. Ambient air and a couple of swirls with the supplied lint-free cotton cloths do the rest. It's a truly green product - totally off the grid. The results speak for themselves: clean surfaces mean less noise and more fully resolved music." ABSOLUTE SOUND EDITOR'S CHOICE

EXCEPTIONAL VALUE, "Got the job done."
STEREOPHILE RECOMMENDED


THORENS TURNTABLES

For over 100 years, Thorens has handcrafted superb European turntables with pre-installed cartridges & excellent tonearms.

Thorens has electronic speed control; unlike many turntables, you don't have to change the drive belt to a different pulley. Thorens turntables have solid wood or MDF bases. This helps the sound, appearance & durability. Thorens is one of handful of world audio companies with the honor of a full-sized book devoted to their history. Thorens began in Switzerland in 1883. In 1966 Thorens moved to Germany. Thorens turntables over 50 year old, like the TD124, originally $99 in 1957, now sell up to $2000.

CARTRIDGE REVIEWS

GRADO ALL MADE IN N.Y.
BLACK, $99, "Admirable detail & treble
extension with good bass & ambience." HI-FI CHOICE RECOMMENDED

GREEN, $120, "Thoroughly enjoyable for nearly all kinds of music." BEST BUY, HI-FI CHOICE
"Warm, pleasant balance, sweet treble; Lively overall presentation." ABSOLUTE SOUND
"Produces rich, open & expansive music. At it's price it simply can't be beaten!" SENSIBLE SOUND

GOLD, $260, "Rich, open & expansive." BEST BUY, HI-FI CHOICE RECOMMENDED "Warm, pleasant lively; dynamically expressive midrange; engaging openness. Cost-conscious buyers will appreciate the user-replaceable stylus mechanism." ABSOLUTE SOUND EDITOR'S CHOICE

REFERENCE PLATINUM 1, $350, "Nice midrange, lively; cartridge of choice for the most cost restrained." EXCEPTIONAL VALUE, STEREOPHILE RECOMMENDED
"Markedly more refined sound than the Gold. Increased resolution; competes nearly equally with m.c. cartridges 3 times its price. Compared to the Gold, tighter bass, more neutrally voiced & much more authoritative; significantly better tracking. More top-tier performance attributes & delivers greater musical enjoyment per dollar than any other $300 cartridge." ABSOLUTE SOUND

REFERENCE SONATA 1, $600, "Improved detail, transient speed, more seductive mids & improved hall sound very noticeable."
STEREOPHILE RECOMMENDED
"Wonderful; naturally sweet treble, refined tone colors & very good detail, particularly in the mids." ABSOLUTE SOUND, EDITOR'S CHOICE





REFERENCE 1, $1500, "Beautiful sounding; enormously musical." ABSOLUTE SOUND, EDITOR'S CHOICE

ORTOFON - Made in Denmark

"Ortofon, founded in 1918, is relatively large for a 21st century company specializing in phono cartridges, employing 65 people. The firm's heart & soul remain rooted in hi-fi. Even the least expensive cartridge is assembled from many tiny parts & requires much handwork. Making moving coil cartridges includes hand-winding coils over tiny armatures & under microscopes by highly skilled workers. My visit to Ortofon was impressive. Having the infrastructure for machining & crafting rubber parts [for cartridge suspensions] puts them in an enviable position in both quality & pricing. Ortofon seems to have perfected its MC technology. I bought an Ortofon cartridge as a reference." STEREOPHILE

2M RED, $99, THE GREATEST BARGAIN in a HIGH END CARTRIDGE; "One sophisticated cartridge for the money." ABSOLUTE SOUND
PRODUCT of YEAR, ABSOLUTE SOUND "Screaming deal - entry level cartridge at its finest. It's like the Shure V15 with stronger mids." ABSOLUTE SOUND
"One sophisticated cartidge for the money" ABSOLUTE SOUND

2M BLACK, $755, PRODUCT of YEAR, ABSOLUTE SOUND "Superb performer & value; compared to Shure V15 V, Ortofon is in its own world, plumbing the complexities of orchestral depth & dimension with a more resolved character & better soundstage precision & dimension. Its
Shibata stylus has a wider groove contact area & better stability, which extends frequency response & reduces record wear." ABSOLUTE SOUND EDITOR'S CHOICE
"Transparent, unravels the complexities of orchestral music; velvety finess & harmonic finish." ABSOLUTE SOUND
"Lighter, faster, more resolved than Shure V15V. More transparent." ABSOLUTE SOUND
"Ridicuously good; bright open sound with surprising heft & slam." In same class as $3000 models. STEREOPHILE RECOMMENDED



CADENZA BLUE, $1799, "Detail, space, integrity & vitality; hard to beat at the price." OUTSTANDING PRODUCT; HI-FI NEWS YEARBOOK

CADENZA BRONZE, PHONO CARTRIDGE of the YEAR, $2199, "The Bronze has a slightly warmer, more romantic sound better suited to classical music, acoustic jazz & voices. We often listen to the Bronze for the sheer pleasure of its sonic personality [plus one of the] highest neutrality."
& openess without any brightness or stridency, plus very good soundstaging & dynamics. It approaches the sound of a mastertape & is a great value!" ABSOLUTE SOUND

SUMIKO
BLUE POINT SPECIAL II $399,"Improved resolution, superior 3-dimensionality, richer & more potent bass & smoother highs." ABSOLUTE SOUND

PHONO CARTRIDGE of YEAR "Affordable, easy-to live with, high-output moving coil cartridge. Compared to others, it offers 3 compelling advantages: superior resolution of low-level sonic details, faster & more precise transient response & ability to produce broad, spacious, 3-dimensional soundstages. Significant improvements over Bluepoint Oyster, richer & more powerful bass & markedly smoother highs." ABSOLUTE SOUND RECOMMENDED; EDITOR'S CHOICE

BLUE POINT SPECIAL EVOIII, $499, EXCEPTIONAL VALUE, "Tight clarity, rhythmic certainty, excellent tracking," STEREOPHILE RECOMMENDED "One of the best entry level, high output, moving cartridges." ABSOLUTE SOUND EDITOR'S CHOICE
BEST BUY "High frequency refinement & nimble, artculate & revealing sound." HI-FI CHOICE


PHONO PREAMP REVIEWS

We have five new amplifiers from $349 in stock with built-in phono preamps. Most competitor's models, including most NAD, Sony, etc. don't include a phono preamp.


GRADO PH1, $500, made in New York, "Works equally well with high & low output cartridges. Open & easy sound with expansive soundstage, natural highs & bass with texture, tonal refinement & power." ABSOLUTE SOUND EDITOR'S CHOICE

LEHMAN / ORTOFON AUDIO BLACK CUBE STATEMENT phono preamp, $449 "Generous soundstage, awesome clarity, beautiful detail & fast attack; listening was an absolute thrill & joy. Sound was gripping, dramatic & emotionally compelling; versatile, powerful & a bargain," STEREOPHILE
FEATURES made in Germany; moving magnet & moving coil; gold plated RCA jacks;
DIP SWITCHES vary gain options [31, 41, 51 & 61db] & impedance [100, 1k & 47k ohms]

ORTOFON [Also LEHMANN]
VERTO, $969, Moving Coil transformer, EXCEPTIONAL VALUE, STEREOPHILE

JC3 Jr. Phono preamp, $1495


JC3+ Phono preamp, $2850, GOLDEN EAR AWARD, ABSOLUTE SOUND - The only other phono preamp chosen was $19,000! "Built by Parasound but designed with the inspiration & insight of the legendary John Curl, the JC3 seems destined to embarass much pricier phono stages for the forseeable future. With a fully isolated dual- mono layout inside its full-sized chassis, each channel is housed in its own extruded aluminum vault. As a result, backgrounds are eerily quiet; instrumental timbres are rich; channel separation exquisite. There's a sweet kiss of romance through the the mids and an uncanny ability to extract and define low-level information in acoustic space. Capable of handling all but the lowest output moving coils on the market, JC3 truly is an affordable exemplar of Curl's passion for a format once given up for dead." ABSOLUTE SOUND

"Midbass attack is ideal; bass tight & punchy; midbass attack timbrally & texturally ideal, performing well beyond its price. Superb musical grip & control. JC3 is remarkably fine and easily held its own against preamps from $10,600 to $26,000. JC3 represents the best current value in a phono preamp."

STEREOPHILE

Class A Rated, in same class as $14,000 preamp, STEREOPHILE

PHONO STAGE OF THE YEAR "There's a riveting balance of extremes at play here - a kiss of romance through the mids and an ability to extract & define low-level information in acoustic space. There's a warm breadth of life in every musical image." ABSOLUTE SOUND

GOLDEN EAR AWARD "Curl's earlier efforts, Halo JC1 amp and JC2 preamp, are overwhelmingly well received. Phono stages are one of Curl's passions. JC3 is a dual-mono design. Each channel has its own extruded aluminum enclosure and is isolated from the power supply with thick, steel partitions. JC3 has top-quality parts, plus a balance of profound silence and kick-butt energy, a kiss of romance through the mids and its ability to extract low-level info and define it in acoustic space with a warm breath of life in every musical image." ABSOLUTE SOUND


TURNTABLE REVIEWS

PRO-JECT- ALL MADE IN EUROPE & INCLUDE TONEARM and CARTRIDGE

DEBUT CARBON, $499, "Most significant upgrade to Pro-Ject's latest Debut is in its name, which refers to the lighter, more rigid, single-piece 8.6" carbon-fiber arm tube that replaces the Debut III's aluminum tube. It gets the basics so right." ABSOLUTE SOUND

PRO-JECT RPM1, $499, has many upgrades over the Carbon. The RM1.3 features a 1.25" thick resonance-optimized wood platter, a three-point wood plinth and isolated motor assembly, optimized for low noise and speed stability. Three nylon cone feet reduce noise and vibration. RCA cables can detach, permitting easy upgrades. [Many 'tables over $1000 don't have detachable cables.] It looks like a modern sculpture, enhanced by your choice of a high gloss red or black finish.

REGA MADE in ENGLAND & include TONEARM


PLANAR 3, $945; with $300 Rega Elys 2 cartridge, $1145, PRODUCT of the YEAR & BEST BUY, "BEST TURNTABLE VALUE" WHAT HIFI 5/2016

"Enthusiastically recommended" TONE AUDIO

P6, $1595; with $600 Rega Exact 2 cartridge, $1995. "P6 comes standard with TT PSU power supply, a must for top performance. Note the large improvements in dynamic nuance, explosiveness, tonal and textural detail, depth of stage and sheer musicality."

ABSOLUTE SOUND EDITOR'S CHOICE


RP8, $2995; with $700 Rega Apheta 2 m.c. cartridge, $3995. ABSOLUTE SOUND EDITOR'S CHOICE

In same class as $6500 turntables. "Setup was quick and simple; produced a powerful, dynamic, coherent overall sound with solid, well-defined images; clean, articulated bass, exceptional resolution of detail and outstanding dynamics. Rega's new turntable-tonearm combo is the most exciting and truly revolutionary turntable in quite some time." STEREOPHILE
REGA TONEARMS, MADE IN ENGLAND

RB330, $595, EXCEPTIONAL VALUE, "A" rated, in same class as $9,000 tonearms. STEREOPHILE


VPI, U.S. MADE; Models below include tonearm and base; cartridge and dust cover are optional

TRAVELER, $1299 with free $260 Grado cartridge. Traveler is U.S. made. Features include:
1] 10" tonearm for reduced tracking error
2] 24 lb. total weight, reducing feedback or unwanted resonance.
3] 8 lb. platter weight, for better speed consistency. 4] Large AC motor, for better speed consistency.
5] RCA jacks, allowing easy cable upgrades.
6] Four 2" high conical aluminum feet, reducing feedback or unwanted resonance.



"Best new product." AV Showroom

"Piano sounded far more delicate and natural than I'd ever heard. Outstanding low end control and awesomely silent backgrounds. I sent delirious text messages to audiophile friends. Intoxicating, almost magical."

"Traveler is spacious, open, silky smooth and well controlled, wide, deep soundstage. VPI kept time perfectly. I can't imagine a happier way of listening to LPs than with Traveler. It's a remarkable bargain, built to last a lifetime, made with love in the U.S." Stereophile






Visitors since Jan 2001



Copyright © 2001-2009 GoldSound, Inc.
.