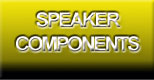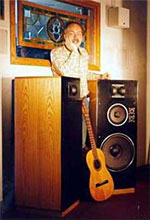 Gold Sound's Sale and Demo Equipment


PARASOUND HALO SALE, ALL NEW, FACTORY SEALED, 5 YEAR WARRANTY

INTEGRATED,160-240W/ch, phono pre, DAC, remote control, sub outs w/xover; silver & black, STEREOPHILE & ABSOLUTE SOUND RECOMMENDED, was $2500,now $2249 P5 PREAMP, ABSOLUTE SOUND RECOMMENDED, phono preamp, remote control, DAC, sub outs w/xover; silver, was $1100, now $998 A23 AMP, 125-225W/ch, 400W/mono, black or silver, was $1000, now $798 A21 AMP, 250-400W/ch, 750W/mono, ABSOLUTE SOUND RECOMMENDED, black, was $2500, now $1998 JC1 AMPS, 400-1200W/ch, silver demo, STEREOPHILE & ABSOLUTE SOUND PRODUCT of the YEAR, STEREOPHILE A RATED, in same CLASS as $120,000 amps; list $9000, now $7198/pair CLASSIC 2100 PREAMP, phono preamp, remote control, sub outs w/xover; black, 3 year warranty, was $700, demo $598 CAMBRIDGE AMP SALE, 3 YEAR WARRANTY CX60A INTEGRATED,60-90W/ch, DAC, remote control, WHAT HIFI RECOMMENDED, with ID100 iPod dock, list $1200, demo $629 CX80A INTEGRATED, 80-120W/ch, DAC, remote control, ABSOLUTE SOUND RECOMMENDED, with ID100 iPod dock, list $1400, demo $799 TUBE AMPS All look & sound great with very few hours of use, have gold RCA inputs, double banana 4/8 ohm speaker outputs, 1 year parts/labor store warranty; tubes, 3 months. Integrated amps & preamps have line stage inputs only. Exceptions: DAREDs also have USB inputs. DARED LP100 is a phono preamp only. DARED SATURN integrated, single ended, 25W/ch, remote control, KT120, USB input, headphone output, list $2700, demo $2199 DARED MARS integrated hybrid, speaker & pre out, Bluetooth, 25W/ch, USB, headphone list $540, demo $389 DARED LP100 Phono MM/MC preamp, 20 adjustment settings for gain/volume, capacitance & impedance, list $2000, demo $1299 DARED RD1 Bluetooth radio, 25W hybrid amp, remote control, line level & wireless inputs; built-in speaker; headphone & preamp outputs. Styled like 1950s Grundig table radios. 7.75 H x 13 W x 7.5" deep. list $650, demo $329 PRIMA LUNA point-point wiring, auto tube bias, removable steel tube cage. Prologue 3 Stereo Preamp, dual mono, list $1500, demo $1199 Prologue 4 Stereo Power amp, 35W/ch Integrated amp, EL34/6CA7 tubes, list $1100, demo $798 Prologue Classic, 35W/ch Stereo Integrated amp, EL34/6CA7 tubes, list $1800, demo $1499 FOCAL SPEAKER SALE, 5 YEAR WARRANTY all made in France, 8 ohm, have 1" aluminum-magnesium dome tweeters, very limited quantities, no shipping 705 BOOKSHELF, list $550, demo $469/pair. ABSOLUTE SOUND RECOMMENDED, Focal's most affordable speaker, 25-100W/ch, 5.25" polyglass woofer, 12x7.6x10", 57-28k, 89db 905 BOOKSHELF, list $1230, demo $849/pair with a free Yamaha 215 subwoofer. 5.25" flax woofer, 25-100W/ch, 12x7.6x10", 52-28k, 89db 906 BOOKSHELF, list $1500, new, $1249/pair. 6.5" flax woofer, 25-120W/ch, 15x9x10", 47-28k, 89db.5 VINTAGE EQUIPMENT ALL LOOK GOOD & WORK FINE. MOST HAVE 100 DAY WARRANTIES. INDUSTRY PROFESSIONALS SAY THAT WE HAVE THE BEST SELECTION & QUALITY OF VINTAGE EQUIPMENT IN THE U.S. MANUFACTURERS BUY FROM US FOR THEIR COLLECTIONS & PUT OUR PRODUCTS IN THEIR BROCHURES. WE DO NOT STOCK OR SELL VINTAGE PARTS. LOCAL SALES ONLY. STEREO AMPS, RECEIVERS, TUNERS, EQs, CD, TAPE DECKS, ETC. most amps & receivers include phono preamps. Many w/walnut cases. "It's great how all your stuff works, looks great, plus you support customers." ADCOM GFP565 Preamp. GF1A amp. GDA700 DAC. AKAI A810 receiver B&K Amps: ST120, ST1200. BGW GTC Amp. CARVER: C1, C4000 Preamps, TX2 Tuner. CROWN amps: D60, D75, D150, D150A. Preamp: IC150. DBX: 120, 140A, 166A, 200, 200X, 223X, 224, 263X, 400X. DENON CD: DCD910, 2000II, 2l00, 4000. DENON CD changers: DCM280, DCM460. DENON Rcvr: DRA350. DENON Cassettes: DRM550, DRM660W. DENON Tuners: TU680NAB, TU720. DYNACO AF6, FM3 Tuners. Preamps: PAS2, PAT4. Tube amps: Mark IV, SCA35, ST35, ST70. EICO tube amps: HF30, HF60, HF81, HF85, ST70. FISHER tube rcvrs w/woodcase: 400, 800B. Tube amp w/woodcase: X101. Tube tuners w/woodcases: FM50, FM90B. SS rcvr: RS1058. GRUNDIG RTV320U AM/FM/Shortwave rcvr. HAFLER Amps: DH200, 9130, 9270. HARMAN-KARDON rcvrs: HK490i, HK630. Preamp: Citation 11; tube amp: HK50. DC5700 Dual cassette. HEATH Tube: AA50 amp. AJ30 tuner. WAP2 pre. JVC JAS22 amp w/meters; JTV71 tuner. Belt drive turntables: LA20. KENWOOD Rcvrs: KR1400, KR2300, KR3400, KR5600, KR10,000III, Super 11. KENWOOD Turntables: KD3070, KD3100 table; KD2055 w/marble base. KENWOOD Amps: KC209 Preamp. KM105 amp. KT7300 Tuner. LAFAYETTE K250 tube amp+tuner. LUXMAN 105 tube amp; T240 tuner. K8 Cassette. R113 rcvr. MARANTZ Rcvrs: 22, 2220B, 2225, 2226, 2230, 2235B, 2250, 2250B, 2270, 4400. MARANTZ Amps: 250, 1060, 1122DC, PM7000. Preamp: 3300. MARANTZ Tuner: 2130. MARANTZ Turntables: 6100 belt drive; 6300 direct drive. MARANTZ Cassette: SD1000. McINTOSH blue meter amps w/woodcases: 2105, 2205, MC300. Int. Amps w/woodcases: 5100, 6100. Rcvr w/wood cases: 1700 Preamps, most w/woodcases: C8, C24, C26. Tube Amps: two MC30; two MC60. Tuner w/wood case: MR74. MQ102 EQ. NAD C245 amp. NAKAMICHI rcvrs: 730, AV2. CA7 preamp. PA5 amp. ST7 tuner. Cassettes: 1000, BX1, BX2, CR2A, LX3, LX5, RX202, RX505. ONKYO rcvr: TX4500. Preamp: P301. M282 Amp. PHASELINEAR Amps: 200, 400. Preamps: 2000, 2000II. PIONEER Amp: SA8100. Rcvrs: SX: 424, 535, 720, 838, 850, 1000TD, 1050, 1250, 3700. PIONEER Tuner: TX9100. PIONEER Reels: RT7707, RT909, RT1020L. PIONEER Cassettes: CTF500, CTF750, CTF1000. SG540 EQ. Reverbs: SR202, SR303. PIONEER Turntables: PL41, PL510, PL530, PL600. RAMSA-PANASONIC WP9440 Pro Amp. REALISTIC STA220 receiver. REVOX A77 reel, 1/4 & 1/2 track models; B225 CD. ROTEL rcvr: RX850. SAE R101, R102 rcvr. C101 cassette. 5000. SANSUI Rcvrs: 210, 551, 1000A, 2000A, 2000X, 3900Z, 5000A, 5050, 7070, 8080db, 9090db. Quad Rcvrs: QR500, QRX3000. Amps: AU717, AU999, AU5900. Tuner: TU555. Turntable: FR1080. SD7000 Reel. SCOTT tube amps w/wood cases: LK72, 299C. Tube Tuners: LT10, 310B, 333B. SHERWOOD S5500 tube int amp. S2200, S3000III tube tuners. rcvr: 7100. SONY STR3800, STR4800SD rcvr. 2000F Preamp. Reels: 350, 377, 500A, 580, 630, 755. TEAC Reels: A2300, 2340R, A4300. AN180 Dolby. TECHNICS: amps: SUV85A, SUZ780. Direct Drive turntables: SL10, SLD2, SLD303, SLQ200. Belt drive turntables: SL23. Cassette: M224. WADIA DAC: DIGILINK40, DIGIMASTER X32, WT2000, X32. WT2000 transport. YAMAHA amps: B2, M35, M45, PC2002. Preamps: C2, C45, CX1000U. P200 table. KXR430 Cassette. Receivers: RX465, RXV2090. T1, T550 Tuners. AUDIO CATEGORIES: CDs, new YAMAHA+MARANTZ single play & changers; Used from $89, all serviced, look fine + sound great; guaranteed 100 days, parts/labor. Single CD: CALIFORNIA AUDIO LAB DX1, DENON DCD910; REVOX B225. CHANGERS: Denon DCM460. JVC XLM600, KENWOOD DPR791. PANASONIC SLPD349, PHILIPS CDC751, SONY: CDPCE525. TECHNICS SLPD688. MEGA CHANGERS: SONY: [2] CDPCX205 200 CD, CDPCX305 300 CD. SACDs: DENON DVD1930, DVD2910. DACs: ADCOM, WADIA: DIGILINK40, DIGIMASTER X32, WT2000. WADIA WT2000 transport. EQs, Home: AUDIO CONTROL: C22. FISHER: EQ272, EQ273, silver 2322. MCINTOSH MQ102. PIONEER: SG540. TECHNICS H8044 + more. EQs, Pro: PHONIC MQ3300; SHURE SR107; TDM 40FX-1; UREI 565, WHITE 4220. PROCESSORS: BURWEN DNF1201A, TNE7000. DBX: 120, 140A, 200, 200X, 223X, 224, 263X, 400X. PIONEER: RG1, SR202, SR303. SAE 5000. SANSUI RA500. PRO PROCESSORS: DBX: 166A, 263X. ORBAN 414, 516EC. UREI 565. REEL-REELS, CASSETTE DECKS from $99, Colorado's best selection, all guaranteed 100 days, parts/labor + 100% 100 day trade-in; all serviced, look + sound great; many w/walnut cases. Many new cassette + reel tapes. 10"STEREO R-R: PIONEER RT909, RT1020L. REVOX A77 w/wood case, ¼ + ½ track. SONY 755. TASCAM 32. 10"FOUR Channel R-R: TASCAM 34. 7"STEREO R-R: AKAI w/wood cases: M9, X2000SD. ROBERTS 770. SANSUI w/wood case: SD7000. SONY: 350; 500A. SONY w/wood cases: 377, 580, 630. TEAC w/wood cases: A2300, A4300. 4 Channel 7"R-R: AKAI 1730SS, TEAC A2340R. 3 HEAD CASSETTESs: NAKAMICHI 1000, LX5, RX505. PIONEER CTF1000. TASCAM 122. 2 HEAD CASSETTES: ADVENT 201. B&O 8000. DENON DRM550. LUXMAN K8. MARANTZ SD1000. NAKAMICHI BX1, BX2, CR2A, LX3, RX202. PIONEER CTF500, CTF750. YAMAHA KXR430. DUAL CASSETTES: DENON DRM660W. ONKYO TAW404. TELEX pro cassette duplicators. NOISE REDUCTION: TEAC AN180 Dolby + DBX 140, 222. SPEAKERS from $89/pair, many walnut & U.S. made. Only at Gold Sound can you compare the best values from big, beautiful classic models to today's small bookshelfs with great bass. ADVENT: large walnut, Marbl. AR4X, AR5 both walnut. B&W 2002. BOSE: 301; 901 walnut w/EQ. CELESTION MP1. CERWIN-VEGA AT12 12" 3way. INFINITY Bookshelf: RS125. JBL: L77 walnut, L166 12" 3way Horizon walnut; 2500, G40, CONTROL 1, 2380, 2445J. JENSEN PR200 12" 3way. JVC GB1. POLK: 8T. REALISTIC Minimus 7. TELEFUNKEN WB60 SUBS w/amp+xover: ADVENT QRT B&W ASW300, ASW610 MB QUARTZ D1200 NHT SW10 SPICA SERVO VELODYNE ULD15, VRP10 CENTERS: DEF TECH CLR2002 JBL G, J KLIPSCH KV3, RC3 POLK CSi5, CS200 TUBE AMPS & RECEIVERS: over 70 in stock with 100 day parts/labor guaranty + 100% 100 day trade-in. Many new affordable tube amps. DYNACO Pre: PAS2. Amps: SCA35, Mark IV, ST35, ST70 EICO amps: HF30, HF60, HF81, HF85, ST70 FISHER rcvrs w/wood case: 400, 800B. amp w/wood case: X101. Tuners w/wood cases: FM50, FM90B HARMAN-KARDON amp: HK+50 HEATH AA50 amp. AJ30 tuner. WAP2 preamp LAFAYETTE K250 amp + tuner. LUXMAN 105 amp, R113 receiver, T240 tuner, K8 cassette. McINTOSH Preamps: C8. Amps: two MC30; two MC60. Rcvr w/wood case: 1700. SCOTT amps w/wood cases: LK72, 299C. Tuners: LT10, 310B. SHERWOOD S5500 amp. S2200, S3000III tuners. TURNTABLES, VINTAGE + NEW, Colorado's best selection, used guaranteed 100 days, parts/labor + 100% 100 day trade-in; all serviced, look fine + sound great, w/good cartridges, diamond needles, cables, covers. NEW have 1-3 year warranties. CLASSIC: AR w/wood bases: XA & XB. DUAL 1229. ELAC/MIRACORD 10, 50H. GARRARD Zero 100. JVC LA10, LF210. KENWOOD KD3070, KD3100; KD2055 w/marble-type base LUXMAN PD289 MARANTZ 6100 belt, 6300 direct drive PIONEER PL510, PL600, w/heavy wood base: PL530, PL41. REGA P3 SANSUI FR1080 SONY PST1 TECHNICS: SL23, SLBD20. Direct drives: SL10, SLD303, SLQ200. THORENS, w/wood bases: 125, 150, 160, 165, 224. VESTAX PDX2000 YAMAHA P200 + many more NEW: AUDIO-TECHNICA, belt & direct drive PRO-JECT Essential, Carbon, Essential USB, Carbon USB, RPM1, The Classic, 1x Expression Carbon. REGA P1, P2, P3, P6. DENON THORENS w/wood base: TD295. VPI Traveler. NEW ORTOFON, GRADO & AUDIO-TECHNICA cartridges + needles. Record cleaners, brushes. PHONO PREAMPS from $80. LEHMAN, PARASOUND, PRO-JECT. TUBE PHONO PREAMPS: DARED, JOLIDA Since 1976. Sat., 11-5; Tues-Fri, 11-6. GOLD SOUND 4285 S. BROADWAY, ENGLEWOOD, 80113 303 789-5310. ALL LOOK GOOD & WORK FINE. MOST HAVE 100 DAY WARRANTIES. WE DO NOT STOCK OR SELL VINTAGE PARTS; LOCAL SALES ONLY FOCAL ARIA SALE All made in Europe, 5 year warranty; very limited quantities. 905 Bookshelf list $1230 now $849/pr with Yamaha subwoofer. YAMAHA RECEIVER SALE! Yamaha is famous for great value & reliability. All have in a 2 year parts & labor warranty. YAMAHA RN301, new, sealed box, remote control, list $350, now $229. 50Wx2 RN301 stereo receiver includes wired internet, remote control, inputs for four line levels, digital coax & optical, plus outputs for four speakers. DEMO SALE all have full manufacturer's warranty & in excellent condition. AUDIOQUEST: Dragonfly Digital-Analog-Converter [USB only] & headphone amp, only $149. Absolute Sound & Stereophile Recommended QUAD 988 ESL, ABSOLUTE SOUND Top rated, heavy steel stands, $7400 / $4999/pr CENTERS 5 year warranty list / now, ea QUAD Lite Center, 200W, cherry veneer, two 4" woofers, 5x13x6"; 86db eff; list $400, now $199 IN-WALL SPEAKERS w/grills & fit 2x4 walls; round grills except as noted list/now GOLD SOUND 6.5C",U.S.made NEW!$299/pair GS8C, 8",U.S.made NEW! $399/pair JBL SP6, 6", swivel 1", NEW! $300/ $239/pair KEF Ci130F,square grills,New! $200 /$169/pair MONITOR 165 $300 /$239/pair NHT IW1,rectangle grills New! $200/ $139/pair PRO POWER AMPS U.S. made & mono bridge CROWN D60 classic amp, 35W/ch, U.S. made $179 PRO AUDIO all NEW, - List/Now DENON DN2100F, Pro Dual CD, pitch $l250/$398 Rane Rpe228, Digital EQ,US made $1250/$349 JBL PRO SPEAKER COMPONENTS These were in a Denver church; they sound & look great; minimal use & are not road dogs. They're great for high power musician or DJ use; home or tube amps. We have many JBL speaker components, including 8", 10", 12", 15", plus horns, drivers & tweeters. 2380A, 2"horn, 500-20k; constant directivity 90 degrees hor., 40 degrees ver., llxl7x9" flat front, 4 bolt, list $331, now $129 ea 2445J, 2"driver,500-20k, l50WRMS, llldb eff., titanium, 4" voice coil, 4 bolt, 9" dia., 4" deep, 30 lbs., list $880, now $369 ea Speaker Components all NEW, $40 minimum sale Gold Sound, US made, 4 ohm,1" vented voice coil, poly cone, extended back plate 4l0, 4", 2"deep,l0oz.mag,50W,92db,l00-6k $29 ea 505, 5.2",l.7" ", 5oz.mag.,40W, 90db, 80-5k $25 ea 5l2, 5.2",2.5" " l2oz.mag., 50W,92db, 80-5k $29 ea VIFA from Denmark, 4 ohm K10, 4" treated paper cone,1.6" deep, vented voice coil, great sound, full-range or mid; 40W, 89db, 80-20k, $24 ea AUDAX / Polydax DOME TWEETERS, made in Europe, with ferrofluid, integral phasing plug / grill & 200V Mylar nonpolar crossover capacitors. ohm/size/FR/watts/db/notes;used in Dw50 4 2"d 2-20k 60 95 no screw holes Dw74 8 3"d 2-20k 60 95 JBL, PSB Tw51ti 4 2"s 3-25k 40 91 Klipsch; titanium Amtw5l 4/8 2"s " 40 91 Shielded Tw60 4 2.6"o " 40 91 Tw60ti 8 2.6"o " 40 91 Titanium Tw74 4 3"d " 40 91 Wharfedale Tw74ti 8 3"d " 40 91 Sony,Titanium Amtw74 4/8 3"d " 40 91 Shielded Tw60 Angled case, 2x2.2"; l.3-.4"high with swivel mount Abbreviations: d=diameter; o=octagon; s=square CLASSIC SPEAKERS - All have excellent sound, appearance & original drivers. People often ask if they're new, since they look so nice. Hear these & many more at our store. JBLs have real wood veneer cabinets, die cast aluminum frame woofers & tweeter controls. We have more vintage JBL, AR, Advent, B&W, Bose, Pioneer, etc. speakers. ADVENT, large, 10" 2-way, nice walnut cabinets with nice grills; woofers have new foam rubber. One of the most popular U.S. speakers; $289/pair AR5, 10" 3-way, walnut, $498/pair JBL L77, walnut, LE10 woofers, PR10 passives, both with new rubber surrounds, all alnico, U.S. made $399/pair SOTA PANORAMA, U.S. made, time-aligned, Focal drivers; 30-200W; 1.25" thick cabinet w/stands, list $2800; now $998/pr All look & sound fine. These speakers fill a room with 5 Watts. Unlike Ebay, you can inspect & hear before buying. On Ebay, they cost far more, plus hundreds for shipping & can then arrive damaged. USED SPEAKERS & ELECTRONICS 100's more in stock: MARANTZ, McINTOSH, PIONEER, SANSUI, YAMAHA, CROWN, KENWOOD, NAKAMICHI, REVOX, TASCAM, ADCOM, SAE, BRYSTON. TUBE: MCINTOSH, FISHER, DYNACO, SCOTT, EICO,SHERWOOD & more. speakers, receivers, power amps, integrated amps, preamps, tuners, CDs, cassettes, reel-reels, turntables, EQs, pro equipment, DJ & MORE; since we don't have shipping cartons, only LOCAL, IN-STORE SALES. Over 4,000 LPs for sale: Rock, Popular, Jazz, Big Band, Classical, Opera, Country, Folk, New Age & Gospel, plus new CDs, DVDs & cassette tapes. Local sales only. Prices, specs & availability subject to change Page last updated: 1/7/19

Visitors since Jan 2001



Copyright © 2001-2009 GoldSound, Inc.
.
Join our all new OPT-IN email program and get the latest's updates and sales:


You can also easily
OPT-OUT anytime.
~ ~ ~