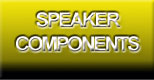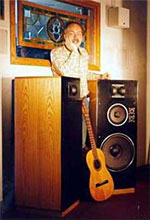 Gold Sound's Sale and Demo Equipment


PARASOUND HALO SALE, 5 YEAR WARRANTY

SOLD INTEGRATED,160-240W/ch, phono pre, DAC, remote control, sub outs w/xover; silver & black, STEREOPHILE & ABSOLUTE SOUND RECOMMENDED, was $2500,now $2249 SOLD P5 PREAMP, ABSOLUTE SOUND RECOMMENDED, phono preamp, remote control, DAC, sub outs w/xover; silver, was $1100, now $998 A23 AMP, 125-225W/ch, 400W/mono, black, new in sealed box, was $1000, now $898 JC1 AMPS, 400-1200W/ch, silver demo, STEREOPHILE & ABSOLUTE SOUND PRODUCT of the YEAR, STEREOPHILE A RATED, in same CLASS as $120,000 amps; list $9000, now $7198/pair. The 2020 JC1 is only 50w/ch more, plus costs $17,000/pair, over twice as much. CLASSIC 2100 PREAMP, phono preamp, remote control, sub outs w/xover; black, 3 year warranty, was $700, demo $529 CAMBRIDGE AMP SALE, 3 YEAR WARRANTY CX60A INTEGRATED,60-90W/ch, DAC, remote control, WHAT HIFI RECOMMENDED, with ID100 iPod dock, list $1200, demo $629 TUBE AMPS PRIMA LUNA makes the most popular and best reviewed affordable tube amps. The construction and parts quality are the best anywhere near there price. All models include point-point wiring, auto tube bias, LED bad tube lights,removable steel tube cages and your choice of silver or black front panels. All preamps & integrated amps include aluminum remote controls. Integrated amps include tube headphone amps with 1/4" jacks. Integrated and power amps include 4 / 8 ohm outputs. All models have 3 year parts/labor warranty; tubes, 6 months. EVO400 Stereo 70W/ch Integrated amp, EL34/6CA7 tubes, $4999 EVO100 Stereo Preamp, dual mono, $1999 DARED SATURN integrated, single ended, 25W/ch, remote control, KT120, USB input, headphone output, list $2700, demo $2199 DARED MARS integrated hybrid, speaker & pre out, Bluetooth, 25W/ch, USB, headphone list $540, demo $389 DARED LP100 Phono MM/MC preamp, 20 adjustment settings for gain/volume, capacitance & impedance, list $2000, demo $1299 DARED RD1 Bluetooth radio, 25W hybrid amp, remote control, line level & wireless inputs; built-in speaker; headphone & preamp outputs. Styled like 1950s Grundig table radios. 7.75 H x 13 W x 7.5" deep. list $650, demo $329 FOCAL SPEAKER SALE, 5 YEAR WARRANTY made in France, 8 ohm, have 1" aluminum-magnesium dome tweeters, very limited quantities, no shipping 906 BOOKSHELF, list $1500, new, $1249/pair. 6.5" flax woofer, 25-120W/ch, 15x9x10", 47-28k, 89db.5 VINTAGE EQUIPMENT STEREO AMPS, RECEIVERS, TUNERS, EQs, CD, TAPE DECKS, ETC. most have 100 day warranty & include phono preamps. Many w/walnut cases. Customers say, "You have the best selection in the U.S." The quality & quantity of your vintage equipment is by far the best in Colorado" "It's great how all your stuff works, looks great, plus you support customers." ACOUSTIC RESEARCH, all walnut: AR3a, AR4x. ADCOM Preamps: GFP555, GFP565. GTP350 Preamp-tuner. Amps: GFA1a, GFA555. GDA700 DAC. GFT1a tuner. ACE515 AC filter. AIWA 3 head cassettes: ADF780, ADF810. AKAI A810 receiver.M9, X2000SD stereo. 1730SS 4 channel. AUDIO CONTROL TEN+ EQ. B&K ST120, ST1200 power amps. BGW GTC Amp. BELL 2300 Tube amp. BURWEN DNF1201A, TNE7000. CALIFORNIA AUDIO LABS DX1 CD. CARVER: CT29 Preamp-tuner, TX2 Tuner CROWN amps: D60, D75, D150A, POWERLINE 3. Preamps: STRAIGHT LINE 2. DBX: 120,140A,166A,200,200X,223X,224,263X,400X. DENON Receivers: AVR1712, AVR1905, DRA397, DRA560, DRA685. DENON CD: 2000II, 2l00, 4000. Dvd3800BDCI Blu Ray/DVD/CD. CD changer:DCM460. Tuners: TU680NAB, TU720. DENON cassettes: Drw660 dual. 3 head: Drm30Hx, PRM22. DYNACO AF6, FM3 Tuners. Preamps: PAS2, PAS3, PAT4. Tube amps: Mark IV, SCA35, ST35, ST70. EICO tube amps: HF30, HF60, HF81, HF85, ST70. FISHER tube rcvrs w/woodcase: 400, 800B. Tube amp w/woodcase: X101. Tube tuners w/woodcases: FM50, FM90B. 500T, Rs110, Rs914 SolidState rcvrs. GRUNDIG RTV320U AM/FM/Shortwave rcvr. HAFLER Amps: DH200, 9130, 9270. HARMAN-KARDON receiver: Citation Stereo, AVR40, HK330, 350i. Preamp: Citation 11. Citation 15 tuner. 3 Head Cassette deck: CD491. HEATH Tube Aa50 amp, Wap2 preamp. JBL Monitors: 4301, CONTROL 1, 5. JVC JAS22 amp w/meters; JTV71 tuner KENWOOD Rcvrs: KR: 100, 2300, 3400, 9600, 10000III . KENWOOD 'tables: KD3100, KD2055 w/marble base. KENWOOD Preamp: KC993. KM105 amp. DP7 CD, KX87 cassette. KLIPSCH KV2, KV3 centers. LAFAYETTE K250 tube amp+tuner. LUXMAN 105 tube amp; T240 tuner. MARANTZ Rcvrs: 2220B, 2225, 2230, 2235, 2270, 4270. MARANTZ Amps: 250, 1060. Preamp: 3300. MARANTZ Tuners: 112, 2130, ST6000. 6300 direct drive Turntable. McINTOSH blue meter amp: MC300 w/woodcase. Int. Amp w/woodcase: 5100. 2100 power amp. Rcvrs w/wood case: 1700, 4100. Preamps, most w/woodcases: C8, C20. Tube Amps: [2]MC30; [2]MC60. MR74 Tuner w/woodcase. NAD C245 amp. NAKAMICHI rcvr: AV2, TA2, 730. CA7 preamp. PA5 amp. ST7 tuner. OMS7ii CD. tape: 1000, BX2, BX100, LX3, LX5, RX202, RX505 NILES SI1260 amp, 6-12 chans. Spkr switchers ONKYO TX4500 rcvr. P3150 Preamp. M282 Amp. ONKYO EQ35 equalizer/RTA. Single CDs DX710, DX1400 PHASE LINEAR 2000 Preamp. 400 power amp. PIONEER Rcvrs, SX: 424, 535, 720, 838, 850, 990, 1000TD, 3700. Amp: SA7100. Tuner: TX960. PIONEER Reels: RT701, RT707, RT909. PIONEER Cassettes, CTF: 500, 750, 900, 950, 1000. EQ: SG300. Reverb: SR202. Centrex 8tracks. PIONEER Turntables: PL41, PL117D, PL600. RAMSA-PANASONIC WP9440 Pro Amp. REALISTIC Minimus 7 mini spkr REVOX A77, 1/4 & 1/2 track; B77. B225 CD. B795 Linear track, direct drive turntable. SAE R101, R102 rcvr. C101 cassette. 5000 Vinyl scratch eliminator. SANSUI Rcvrs: 210, 551, 2000A, 2000X, 3900Z, 5000A, 8080db, 9090db. Quad Rcvrs: QR500, QRX3000. Amps: AU717, AU999, AU5900, AU7700. Tuners: TU555, TU717, TUS7. 'table: FR1080. SD7000 Reel. SCOTT tube amps w/woodcases: LK48, LK72, 299C. Tube Tuners: LT10, 310B, 314. SHERWOOD S2200, S3000III tube tuners. SONY STR4800SD, STR6046 receivers. 2000F Preamp. Reels: 500A, 580, 755. TEAC 10"Reel: A3300, 3440 4 channnel. 7" Reel: A1500, 4300. TECHNICS: Direct-Drive 'tables: SL10, SL1400, SLD303, SLQ200. WADIA DAC: DIGILINK40, DIGIMASTER X32,WT2000. WT2000 transport. YAMAHA amps: B2, M35, M45. Preamps: C2, C45, CX1000U. Receivers: CR1020, R50. K902 tape. T1, T70, T1000 Tuners. TURNTABLES, Over 40 VINTAGE + Dozens of NEW, Colorado's best selection, used guaranteed 100 days, parts/labor + 100% 100 day trade-in; all serviced, look fine + sound great, w/good cartridges, diamond needles, cables, covers. NEW have 1-3 year warranties. VINTAGE: AR w/wood bases: XA, XB. BOGEN/LENCO B62. DUAL 1215, 1219, 1229, 1245, CS504, CS506. ELAC/MIRACORD 50H. GARRARD SL95, Zero 100. KENWOOD KD2055 w/marble-type base; KD3070, KD3100. LUXMAN PD289. MARANTZ 6300 direct drive. MIRACORD 50H PIONEER PL10, PL41, PL117D, PL200, PL600. SANSUI FR1080. SONY PST1, PSLX3, PSLX500. TECHNICS: Direct Drive Turntables: SL10, SL1400, SL5300, SLD1, SLD2, SLD303, SLQ200. Belt drive: SLBD20, SLBD270. THORENS, w/wood bases: TD124 w/Ortofon or SME arm, TD125, TD126, TD146, TD150, TD165, TD224. VESTAX PDX2000 +many more. NEW: AUDIO-TECHNICA, belt & direct drive. PRO-JECT Essential, Carbon, Essential USB, RPM1, The Classic, 1x Expression Carbon. REGA P1, P2, P3, P6. DENON DP300. THORENS TD295 w/wood base. NEW ORTOFON, GRADO & AUDIO-TECHNICA cartridges + needles. Record cleaners, brushes. PHONO PREAMPS made in Europe w/2 year guaranty from $80: PRO-JECT, LEHMAN, PARASOUND. TUBE PHONO PREAMPS: DARED, JOLIDA. ALL LOOK GOOD & WORK FINE. MOST VINTAGE UNITS HAVE 100 DAY WARRANTIES & 100% TRADE-IN. WE DON'T STOCK or SELL VINTAGE PARTS; LOCAL SALES ONLY. Since 1976. Sat., 11-5; Tues-Fri, 11-6. GOLD SOUND 4285 So. BROADWAY, ENGLEWOOD, 80113 303 789-5310. 24 CASSETTE decks from $99 & 24 REEL-REELS, Colorado's best selection, all guaranteed 100 days, parts, labor + 100% 100 day trade-in; all serviced, look+sound great; many w/walnut cases. Many new cassette + reel tapes. 3 Head Cassettes: AIWA Adf780, 810. DENON Drm30Hx, PRM22. HARMAN-KARDON CD491. NAKAMICHI 1000, Lx5, Rx505. PIONEER CTF: 900, 950, 1000. SAE C101. SONY TCK620. TASCAM 122. 2 Head Cassettes: NAKAMICHI BX2, BX100, LX3, RX202. PIONEER CTF500, CTF750. TEAC A150. Dual Cassettes: DENON DRW660. YAMAHA K902. TELEX pro cassette duplicators. Noise Reduction: DBX 140, 222. 10"Stereo R-R: PIONEER RT909. REVOX A77 w/wood case, ¼+½ track; REVOX B77. SONY 755. TASCAM 32. TEAC 3300SR. Four Channel R-R: AKAI 1730SS, TASCAM 34, TEAC 3440. 7"STEREO R-R: AKAI: X2000SD. PIONEER RT701, RT707. ROBERTS 770. SANSUI: SD7000. SONY: 500A. SONY w/woodcase: 580. TUBE AMPS & RECEIVERS: 30+ stocked w/100 day parts/labor guaranty + 100% 100 day trade-in. Most U.S.made. Many new affordable tube amps. ALTEC 344A amp, 306A tuner. DYNACO Pre: PAS2, PAS3. Amps: SCA35, ST35, ST70, MkIV. EICO amps: HF30, HF60, HF81, HF85, ST70. FISHER rcvrs w/wood case: 500, 800B. amp w/wood case: X101. Tuners w/wood cases: FM50, FM90B. HARMAN-KARDON amp: HK+50. HEATH AA50 amp. WAP2 preamp. LAFAYETTE K250 amp+tuner. LUXMAN 105 amp. McINTOSH Preamps: C8, C20. Amps: two MC30; two MC60. 1700 Rcvr w/wood case. SCOTT amps w/wood case: LK48, LK72, 299C. Tuners: LT10, 310B, 314. SHERWOOD S2200, S3000III tuners. STROMBERG-CARLSON Stereo 8 amp ELAC is the only new budget speaker winning rave STEREOPHILE, ABSOLUTE SOUND & European reviews. B5.2 bookshelf, $249/pair, "Sounds terrific"; B6.2, $299/pr, "Excellent; knockout", compares favorably with $1500-3000 Klipsch Heresy, Magnepan, KEF; UB5, $499/pr, "One of the greatest audio bargains"; F5.2, $599/pr, tower, won ABSOLUTE SOUND Golden Ear Award. Hear Colorado's best ELAC selection: 12 Debut, Unifi, Adante models STEREOPHILE TOP-RATED. 3 year warranty, in-store service. Sale on new FOCAL,etc. speakers. Many beautiful vintage speakers, most from U.S./Europe, many with walnut veneer: AR3a, AR4x. B&O S45. B&W 601SIII, 602; ASW2000 sub. BOSE 201, 901 w/EQ & stands; CR7. DEFTECH CLR2002. JBL 4301 monitor, walnut, Control 1&5. JVC GB1. KLH 17. KLIPSCH KV2, KV3 centers. REALISTIC Minimus 7. SOTA Panorama. TELEFUNKEN WB60. VELODYNE ULD15 sub. YAMAHA NSA16 +more from $89/pair. SUBS w/amp+xover: ADVENT QRT. B&W ASW2000. MB QUARTZ D1200. NHT SW10. VELODYNE ULD15. CENTERS: DEF TECH CLR2002. JBL G, J. KLIPSCH KV2, KV3. CDs, new MARANTZ+YAMAHA single play & changers; Used from $89, all serviced, look fine + sound great; guaranteed 100 days, parts/labor. Single CD: CALIFORNIA AUDIO LAB DX1. KENWOOD DP7. NAKAMICHI OMS7ii. ONKYO DX710, DX1400. REVOX B225. CHANGERS: Denon DCM460. JVC XLM600, KENWOOD DPR791. PANASONIC SLPD349, PHILIPS CDC751. SHERWOOD/NEWCASTLE CDC680.SONY CDPC20. TECHNICS SLPD688. MEGA CHANGERS: SONY: CDPCX400 400 CD, CDPCX305 300 CD. DACs: ADCOM, WADIA: DIGILINK40, DIGIMASTER X32, WT2000. WADIA WT2000 transport. EQs, Home: AUDIO CONTROL TEN+, FISHER: EQ272, EQ273, silver 2322. ONKYO EQ35. PIONEER SG300. TECHNICS H8044. +more. EQs, Pro: PHONIC MQ3300; SHURE SR107; TDM 40FX-1; UREI 565, WHITE 4220. PROCESSORS: BURWEN DNF1201A, TNE7000. DBX: 120, 140A, 200X, 223X, 224, 400X. PIONEER: RG1, SR202. SAE 5000. SANSUI RA500. PRO PROCESSORS: DBX: 166A, 263X. ORBAN 414, 516EC. UREI 565. Since 1976. Sat., 11-5; Tues-Fri, 11-6. GOLD SOUND 4285 S. BROADWAY, ENGLEWOOD, 80113 303 789-5310. ALL LOOK GOOD & WORK FINE. MOST HAVE 100 DAY WARRANTIES. WE DO NOT STOCK OR SELL VINTAGE PARTS; LOCAL SALES ONLY FOCAL ARIA SALE All made in Europe, 5 year warranty; very limited quantities. 905 Bookshelf list $1198 now $849/pr with Yamaha subwoofer. YAMAHA RECEIVER SALE! Yamaha is famous for great value & reliability. All have in a 2 year parts & labor warranty. DEMO SALE all have full manufacturer's warranty & in excellent condition. AUDIOQUEST: Dragonfly Digital-Analog-Converter [USB only] & headphone amp, only $149. Absolute Sound & Stereophile Recommended QUAD 988 ESL, ABSOLUTE SOUND Top rated, heavy steel stands, $7400 / $4999/pr CENTERS 5 year warranty list / now, ea QUAD Lite Center, 200W, cherry veneer, two 4" woofers, 5x13x6"; 86db eff; list $400, now $199 IN-WALL SPEAKERS w/grills & fit 2x4 walls; round grills except as noted list/now GOLD SOUND 6.5C",U.S.made NEW!$299/pair GS8C, 8",U.S.made NEW! $399/pair JBL SP6, 6", swivel 1", NEW! $300/ $239/pair KEF Ci130F,square grills,New! $200 /$169/pair MONITOR 165 $300 /$239/pair NHT IW1,rectangle grills New! $200/ $139/pair PRO POWER AMPS U.S. made & mono bridge CROWN D60 classic amp, 35W/ch, U.S. made $179 PRO AUDIO all NEW, - List/Now DENON DN2100F, Pro Dual CD, pitch $l250/$398 Rane Rpe228, Digital EQ,US made $1250/$349 JBL PRO SPEAKER COMPONENTS These were in a Denver church; they sound & look great; minimal use & are not road dogs. They're great for high power musician or DJ use; home or tube amps. We have many JBL speaker components, including 8", 10", 12", 15", plus horns, drivers & tweeters. 2380A, 2"horn, 500-20k; constant directivity 90 degrees hor., 40 degrees ver., llxl7x9" flat front, 4 bolt, list $331, now $129 ea 2445J, 2"driver,500-20k, l50WRMS, llldb eff., titanium, 4" voice coil, 4 bolt, 9" dia., 4" deep, 30 lbs., list $880, now $369 ea Speaker Components all NEW, $40 minimum sale Gold Sound, US made, 4 ohm,1" vented voice coil, poly cone, extended back plate 4l0, 4", 2"deep,l0oz.mag,50W,92db,l00-6k $29ea 505, 5.2",l.7" dp,5oz.mag.,40W, 90db, 80-5k $25ea 5l2, 5.2",2.5" dp,l2oz.mag.,50W,92db,80-5k $29ea VIFA from Denmark, 4 ohm K10, 4" treated paper cone,1.6" deep, vented voice coil, great sound, full-range or mid; 40W, 89db, 80-20k, $24ea AUDAX / Polydax DOME TWEETERS, made in Europe, with ferrofluid, integral phasing plug / grill & 200V Mylar nonpolar crossover capacitors. ohm/size/FR/watts/db/notes;used in Dw50 4 2"d 2-20k 60 95 no screw holes Dw74 8 3"d 2-20k 60 95 JBL, PSB Tw51ti 4 2"s 3-25k 40 91 Klipsch; titanium Amtw5l 4/8 2"s " 40 91 Shielded Tw60 4 2.6"o " 40 91 Tw60ti 8 2.6"o " 40 91 Titanium Tw74 4 3"d " 40 91 Wharfedale Tw74ti 8 3"d " 40 91 Sony,Titanium Amtw74 4/8 3"d " 40 91 Shielded Tw60 Angled case, 2x2.2"; l.3-.4"high with swivel mount Abbreviations: d=diameter; o=octagon; s=square CLASSIC SPEAKERS - All have excellent sound, appearance & original drivers. People often ask if they're new, since they look so nice. Hear these & many more at our store. JBLs have real wood veneer cabinets, die cast aluminum frame woofers & tweeter controls. We have more vintage JBL, AR, Advent, B&W, Bose, KLH and many more speakers. AR5, 10" 3-way, walnut, $498/pair SOTA PANORAMA, U.S. made, time-aligned, Focal drivers; 30-200W; 1.25" thick cabinet w/stands, list $2800; now $998/pr All look & sound fine. These speakers fill a room with 5 Watts. Unlike Ebay, you can inspect & hear before buying. On Ebay, they cost far more, plus hundreds for shipping & can then arrive damaged. USED SPEAKERS & ELECTRONICS 100's more in stock: MARANTZ, McINTOSH, PIONEER, SANSUI, YAMAHA, CROWN, KENWOOD, NAKAMICHI, REVOX, TASCAM, ADCOM, BRYSTON. TUBE: MCINTOSH, FISHER, DYNACO, SCOTT, EICO, SHERWOOD +more. speakers, receivers, power amps, integrated amps, preamps, tuners, CDs, cassettes, reel-reels, turntables, EQs, pro equipment, DJ & MORE; since we don't have shipping cartons, only LOCAL, IN-STORE SALES. Over 4,000 LPs for sale: Rock, Popular, Jazz, Big Band, Classical, Opera, Country, Folk, New Age & Gospel, plus new CDs, DVDs & cassette tapes. Local sales only. Prices, specs & availability subject to change Page last updated: 1/24/20

Visitors since Jan 2001



Copyright © 2001-2009 GoldSound, Inc.
.
Join our all new OPT-IN email program and get the latest's updates and sales:


You can also easily
OPT-OUT anytime.
~ ~ ~