We're rock'n...


Gold Sound is your source for turntables, affordable tube amps, integrated amps, power amps, CD & DVD players, home theater,Dolby Digital DTS surround sound AV receivers, preamp-processors, speakers, subwoofers, patch cables & speaker wire.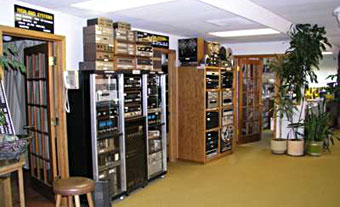 Gold Sound has a great selection of home stereo electronics, turntables, audiophile equipment, tube amps, preamps, power amps, integrated amps, cartridges, accessories, speaker components, high efficiency JBL pro speaker kits, electronic crossovers, plus professional sound & recording equipment. Home systems start under $1000 & go up to $50,000.

FOCAL SALE - SAVE 33 - 40%


MODEL LIST SALE TYPE WATTS Freq.Resp. Eff.DB.

BOOKSHELVES, all 2-ways
XsBook $400 $299/pr 20W powered
806V $1000 $599/pr 7"Bookshelf l50W 4l-28k 92
807V $1200 $799/pr 7"Bookshelf l50W 4l-28k 92

TOWERS
816V $2200 $l499/pr 3-6.5" 2.5way 200W 39-28k 9l.5
826V $2700 $l799/pr 3-6.5" 3 way 250W 37-28k 9l.5
836V $3200 $l999/pr 4-6.5" 3 way 300W 33-28k 9l.5

SUBWOOFERS, 11" Drivers, 40-160hz crossover
SW800V $1000 $699/ea 350-500W amp 27-l60hz
SW800W $1600 $999/ea 350-500W amp 27-l60hz

Our biggest Focal sale! Quantities limited; some colors for some models not available. There are no 807W or 836W gloss black models left; no black 807W or CC800W centers; & no black SW800V or SW800W subwoofers. 836W only in white. No 826W are available.

All 700 & 800 models have a 5 year parts & labor warranty with in-store service, 1" aluminum-magnesium tweeters, 8 ohm & are high efficiency, two to four times many speakers' efficiency. This is like doubling or quadrupling your amp's power, plus lowering the amp's & speaker's distortion. XS Book has a 2 year warranty.

People have traded in many B&W bookshelves & tower speakers, plus B&W, Klipsch & Paradigm towers for Focal. Focal has higher efficiency & deeper bass in the same size or smaller cabinets.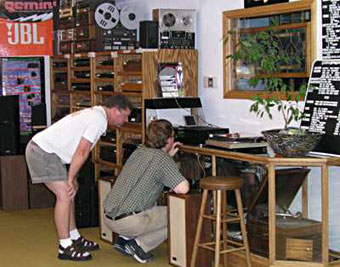 MONTHLY SPECIALS
on New, Demo and Used Equipment !
Gold Sound is now celebrating our 37th year in business!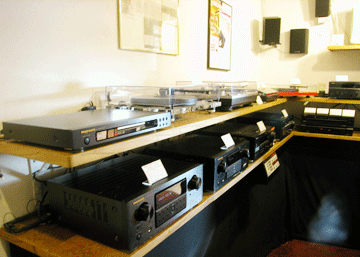 Best selection of turntables in Denver!

Turntables from $99 to $2750, and more...

WIN a FREE set of Sennheiser Headphones
please leave your name and email address
at the following link:


HELP WANTED
Stereo and home theater
sales experience
Call Ron for details: 303-789-5310
Copyright © 2001-2012 GoldSound, Inc.
.