We're rock'n...


Gold Sound is your source for turntables, affordable tube amps, integrated amps, power amps, CD & DVD players, home theater, Dolby Digital DTS surround sound AV receivers, preamp-processors, speakers, subwoofers, patch cables & speaker wire.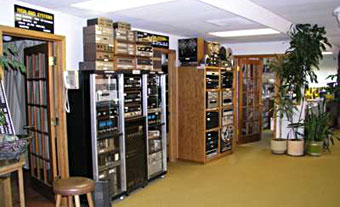 Gold Sound has a great selection of new & vintage home stereo electronics, turntables, audiophile equipment, tube amps, preamps, power amps, integrated amps, cartridges, accessories, speaker components, high efficiency JBL pro speaker kits, electronic crossovers, professional sound, plus cassette & reel-reels. Home systems start under $500 & go up to $50,000.

All Focal 700 & 900 models have a 5 year parts & labor warranty with in-store service, 1" aluminum-magnesium tweeters, 8 ohm & are high efficiency, two to four times many speakers' efficiency. This is like doubling or quadrupling your amp's power, plus lowering the amp's & speaker's distortion. People have traded in many B&W, Klipsch & Paradigm speakers for Focal. Focal has higher efficiency & deeper bass in the same size or smaller cabinets.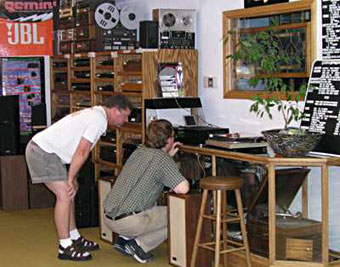 MONTHLY SPECIALS
on New, Demo and Used Equipment !
Gold Sound is now celebrating our 37th year in business!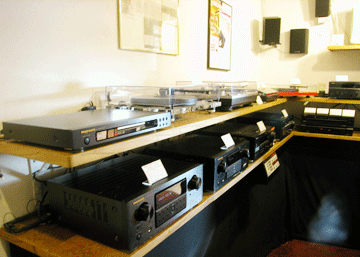 Best selection of turntables in Denver!

Turntables from $99 to $2750, and more...

WIN a FREE set of Sennheiser Headphones
please leave your name and email address
at the following link:


HELP WANTED
Stereo and home theater
sales experience
Call Ron for details: 303-789-5310
Copyright © 2001-2012 GoldSound, Inc.
.