Gold Sound
STORE HOURS
Tuesday thru Friday 11-6
Saturday 11-5
( Closed Sunday & Monday )
Gold Sound now has the famous ROGERS LS 3/5A's and the LS5/9as on display.

Gold Sound now has Dared Tube Preamps, Amps starting at $529.
You must here these incredible ROGERs' speakers...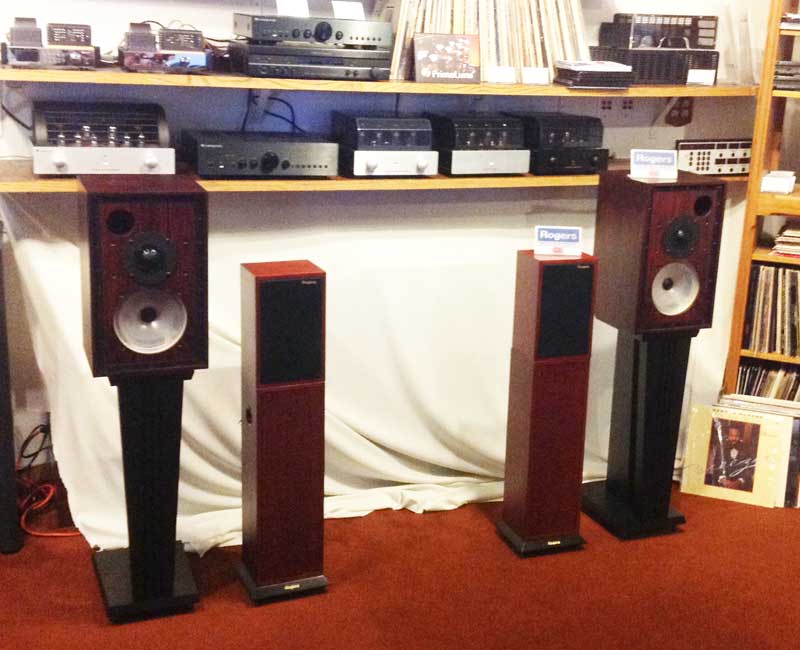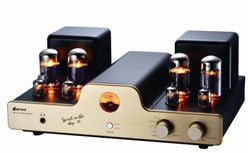 Dared Saturn Integrated at Gold sound NOW...
And many other Dared products now at Gold Sound.
Gold Sound now has Prima Luna Tube Preamps, Amps and CD players...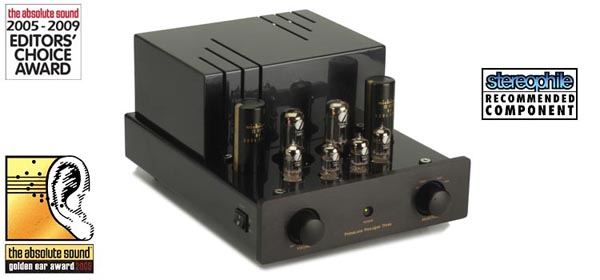 Prima Luna ProLogue 3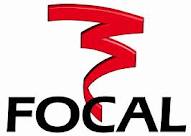 Please stop by to hear the all new FOCAL Speakers.

The Focal speakers are great sounding and great looking...

We also have several of the new Cambridge products
including the all new Cambridge DAC Magic


Cambridge Azur 651a USB Integrated Amp
We also have the Parasound audiophile amps
that must be seen and heard!
~ from $949 to $6995 ~
Incredible value for this sound and build quality...

These new Parasounds are worth the drive to the store to give them a listen. Bring a couple CDs or albums you know well...

We have the Parasound JC2, JC3, P5, A23, A21 in our showroom.





We're rock'n...



Andrew Jones, Elac Speaker Designer, had a Seminar at Gold Sound


STEREOPHILE & ABSOLUTE SOUND have praised Elac speakers for their exceptional sound & outstanding value.



Elac believes that high quality sound can be affordable. Elac is celebrating its 90th anniversary with its first electronic product in 35 years. Elac's new $699 stereo integrated amplifier is the Element EA101EQ 100W/ch. This is the world's first stereo amp with DSP Auto-Blend, which provides nearfield speaker /sub blending & auto EQ, both nearfield & farfieId unique, measuring & optimizing speaker's in-room response. The amp includes a remote control, plus a Digital to Analog Converter with a USB, coax & 2 optical inputs.






Gold Sound is your source for turntables, affordable tube amps, integrated amps, power amps, CD & DVD players, home theater, Dolby Digital DTS surround sound AV receivers, preamp-processors, speakers, subwoofers, patch cables & speaker wire.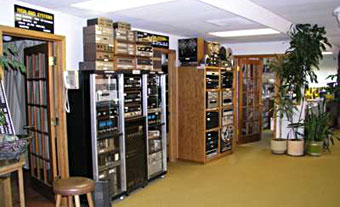 Gold Sound has a great selection of new & vintage home stereo electronics, turntables, audiophile equipment, tube amps, preamps, power amps, integrated amps, cartridges, accessories, speaker components, high efficiency JBL pro speaker kits, electronic crossovers, professional sound, plus cassette & reel-reels. Home systems start under $500 & go up to $50,000.

All Dali & Focal models have a 5 year parts & labor warranty with in-store service. These speakers are high efficiency, two to four times many speakers' efficiency. This is like doubling or quadrupling your amp's power, plus lowering the amp's & speaker's distortion. People have traded in many B&W, Klipsch & Paradigm speakers for Focal. Focal has higher efficiency & deeper bass in the same size or smaller cabinets.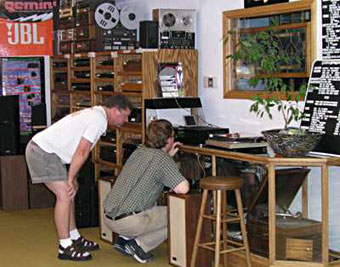 MONTHLY SPECIALS
on New, Demo and Used Equipment !
Gold Sound is now celebrating our 37th year in business!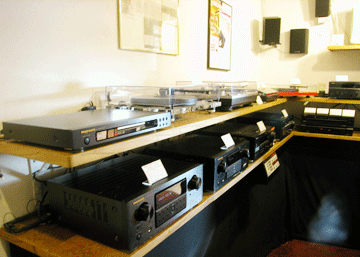 Best selection of turntables in Denver!

Turntables from $99 to $2750, and more...

WIN a FREE set of Sennheiser Headphones
please leave your name and email address
at the following link:


HELP WANTED
Stereo and home theater
sales experience
Call Ron for details: 303-789-5310
Copyright © 2001-2012 GoldSound, Inc.
.
Join our all new OPT-IN email program and get the latest's updates and sales:


You can also easily
OPT-OUT anytime.
~ ~ ~